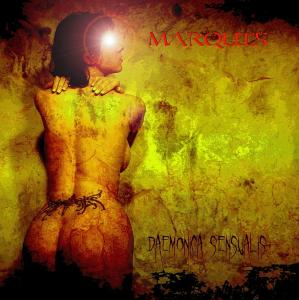 Charlotte, NC alternative photographer/digital artist Mark Baranowski recently announced the following on his social media (Facebook, Instagram & Twitter) profiles: "By popular demand, I've begun incorporating my movie & music t-shirt designs with Marquis' Brothel... " Included in the post was a production still of his actress wife Ryli Morgan, in vampire fangs, from their 2003 film, EXPENDABLE.
Baranowski first created the aforementioned t-shirt designs in 2011, shortly after releasing his last feature film, HARDLY BELOVED. Each shirt was offered exclusively at the On Mark Productions website (createtolive.com), and featured the promotional cover art from Baranowski's numerous recordings and films, as well as stills and title artwork from the entire On Mark Productions film catalog.
Now, with these designs being added to the Marquis' Brothel collection, they'll be available as much more than just t-shirts; high-quality fine art prints, greeting cards, home decor, and phone...